Bulli s pivem na cestě (could be roughly translated to "Bulli with beer on the road") is an hobby project of three friends. They bought an old Volkswagen van from 1978, nicknamed "Bulli", and decided to turn it into a mobile beer tap. Touring all around the Czech Republic and supporting smaller breweries by connecting them with general public through Bulli. The car is an original form of catering suitable for corporate events, weddings and even smaller festivals.
Bulli s pivem na cestě is first such concept in the Czech Republic and we are very proud we could help this project.
February 2019 — May 2019
Photography
Motion design
Logo design & branding
Consulting
Create a lovebrand that celebrates two common passions — car history and love for beer. Get across that Bulli is an enthusiastic project that has been dedicated to a huge effort and worth watching from the outset.
New logo, branding and marketing materials that helped introduce Bulli to both people who love historic cars and good beer, as well as sponsors and potential customers.
We got invited to project when the car was bought and disassembled into parts. It was necessary to immediately start building a fanbase and share reconstruction progress on social networks.
Bulli was an idea of three good friends; each of them has a specific role in project and is irreplaceable. The first step of content marketing was take camera and take some shots of them together in their natural environment. These photos were then accompanied by a text that introduced each one of them.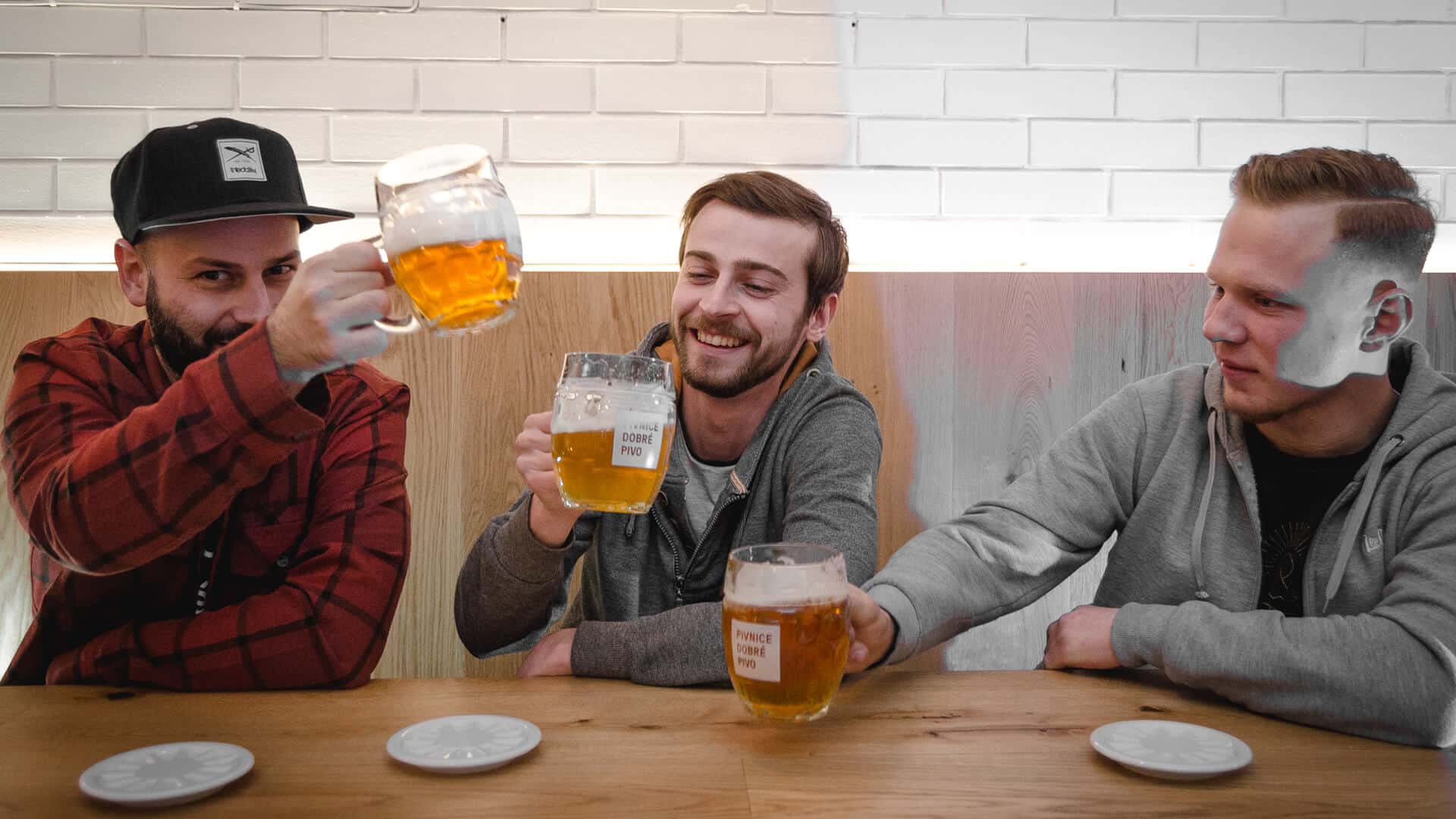 During further work on the project we came to a common conclusion that it was necessary to redesign their current logo. We saw a lot of potential risks should it be kept in use, from technical problems to the aesthetics. At this moment we had known each other for a while, we knew what they were up to and how they wanted the project to work. At the same time we were given a free hand in our work.
A period of deep research and inspiration followed. We studied contemporary logos and design trends, old automotive commercials and then the lifestyle, music, fashion, art of the late 70's. We tried to immerse ourselves as much as possible in this period to create the most true retro feel without getting stuck in a modern kitsch that is basically just a parody.
Along with the creation of the logo, we helped to select the color of the car and design its look. To get a better idea, we have created an illustration of the car from several different angles.
Requirements for the color were it had to be fresh, light, subtle and pastel. Somewhere on the border of feminine tenderness and masculine and intrepidity. It had to catch the eye, no matter the event or place, be it a festival, wedding, company party, student party or any city square. We also wanted the color to refer to the original color variations of the car. The choice fell on a color codenamed Mint.
A short documentary mapping the progress was filmed during the reconstruction of the car. Our task was to create an intro with the music and footage that the folks from Bulli already had choosen. We had the basics of the brand defined before, which helped us choose even more fitting style for the entire document. Country punk, feeling a tad bit too relaxed, was replaced by a swift swing, and we moved from modern animations to a design reminiscing intros of old crime serials.
Another task was to help Bulli with a crowdfounding campaign to promote the project. Together we figured out the way of communication and reward — from concepts through design to production.
We managed to reach a large number of people, both car fans and beer lovers, as well as company representatives. Based on this campaign, the project was supported, for example, by Czech branch of Volkswagen group, the manufacturer of the car.